Chess
2018
Start Tuesday 9th January to Tuesday 27th March 2018. - 3.30-4.30pm in Mr Byrnes Classroom - £1 per week, 11 weeks £11.
All pupils MUST be able to play chess. -KS2 ONLY.
Please pay on parentpay. Many thanks.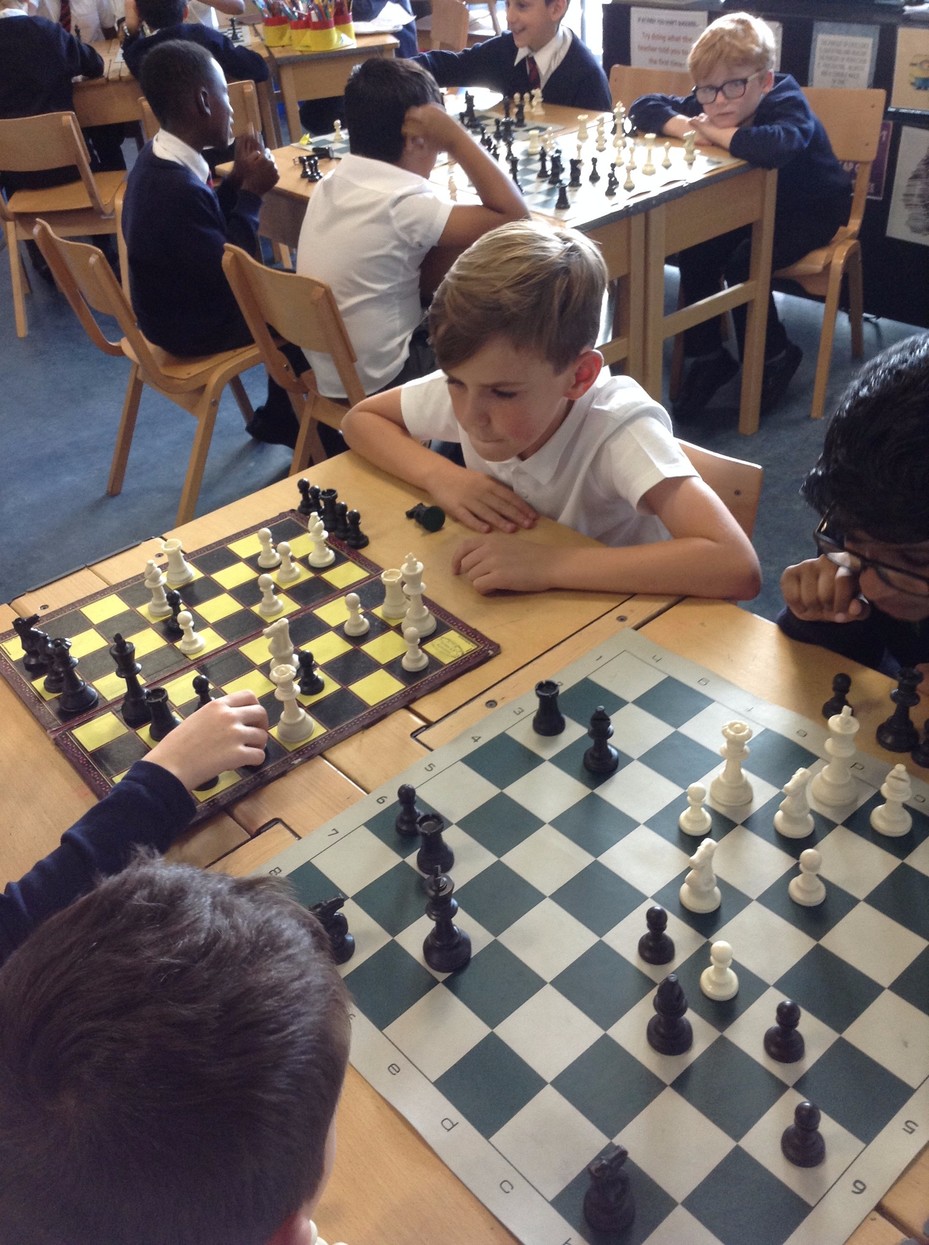 Chess Championship
With over forty players and over seven weeks, the chess playing children of Woodheys Primary School took part in the 2016 Delancey Chess Championship.
It was a very tight affair and, coming into the last round of games, it was still possible for 6 people to win.
In the end, Tommy Mimura was three points behind leader Daniel Low. Daniel had won six games to Tommy's five, but Tommy wasn't going to take this lying down. In a terrifically tense encounter and with Daniel ahead on points, Tommy came in on the blind sight, out of nowhere and attacked from distance, pinning the white king in the corner. Check mate and a tie for the lead.
In the end, with nothing to separate them, joint winners were agreed for the first time in Woodheys Chess History.
On top of that, we have six people who qualified for the regional Megafinal, where they will have the opportunity to play other children in the region. From there, the national finals await.
Look through the pictures below to relive the action.
Thanks to Mr Byrne for organising the event.