Eco Work at Woodheys

Woodheys and Sustainability
At Woodheys Primary, our aim is to be as sustainable a school as possible in order to set a high standard of good practice and to save money and resources. We are very pleased to say that Woodheys has been making steady progress towards this ambitious target thanks to successful teamwork and the development of a very forward-thinking approach!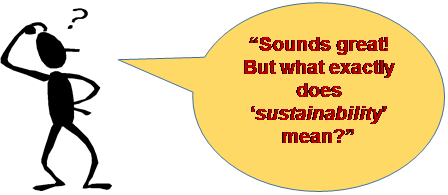 Well, you could think of it this way …
"Development that meets the needs of the present without compromising the ability of future generations to meet their own needs."
This definition of sustainability was created in 1987 by Gro Harlem Brundtland, the former Prime Minister of Norway and Chairperson of the World Commission on Environment and Development in a report called 'Our Common Future' (also known as the Brundtland Report).
But we have to say that we much prefer this short, snappy version:
"ENOUGH FOR ALL, FOREVER"
This was suggested by an African elder at the United Nations World Summit on Sustainable Development held in Johannesburg, South Africa in 2002.
It's much easier to remember!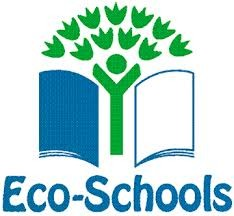 We are delighted that, following a successful assessment at the end of May 2010, we were awarded our third Eco Schools Green Flag! In order to gain our third award, we had to prove that we were still involved to a greater or lesser extent in all nine of the Eco Schools topics.
The Eco Schools' programme covers nine sustainability topics:
Water Biodiversity
Energy Global Perspectives
Healthy Living Litter
School Grounds Transport
Waste (including Recycling)
We also produced an Eco Code and from this, an Action Plan for the whole school. We are so proud to continue to be part of the family of Eco Schools Green Flag owners, an elite band of schools which is growing steadily not only in the UK, but internationally as well.
If you are reading this and want to know more about getting started as a sustainable school, then why not look at the Eco Schools website www.eco-schools.org.uk for more information and inspiration.
Our Eco School Council
When we first become involved with the Eco-Schools programme, we set up an Eco-Committee of pupils, staff and parents, who met regularly to discuss environmental issues. As time has gone on, however, we have decided that we should widen their remit to include all sorts of issues, including the environment, and have renamed them our ´Eco School Council´. This new name reflects our commitment to citizenship and sustainability and the importance we place on giving our pupils a voice and a chance to participate in decision making at Woodheys.
Each October we hold our annual Eco School Council election and pupils in every class from Year 3 – 6 choose a new representative for their class. These eight pupils consult together at regular meetings, which are also attended by members of the Junior Road Safety Team. Mrs Daniels (Head), Mrs Eyden (Eco Governor), Mr Flynn (Site Manager) and three teachers, representing each of the Key Stages, also attend whenever they can. Additional adults from our school community are always welcome to come along to any of the meetings.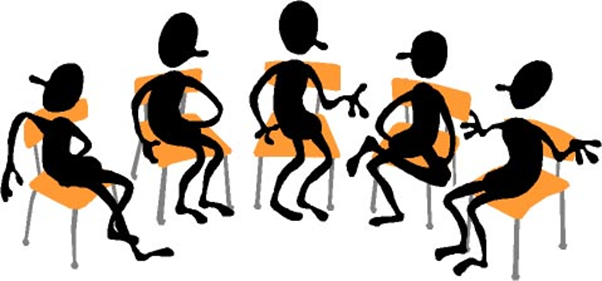 How the Eco School Council Works
The Eco School Council regularly meet and report back to everyone at the whole school assembly following each meeting. Each representative makes sure they regularly ask their classmates for ideas, suggestions and problems to discuss at meetings. Anyone can use the ´Eco Suggestions Box´ on the main corridor if they have an idea or suggestion to share or a problem to be discussed. The Eco School Council members consider the contents of the box as part of the agenda at every meeting. From time to time, the Eco School Council works with other pupil groups in school, such as the Energy Team, Junior Road Safety Officers, Recycling Team and Eco Monitors, to make sure that we are all working together to make the school a more sustainable place.
You can read all about the work of these other teams elsewhere on our website.
Solar Panels
We are delighted that a proportion of the electricity we use is generated by means of our solar panels, originally fitted by Solargen Ltd. We received a grant from the Department of Transport towards the initial installation cost. They are a visible sign of our commitment to sustainability and, as well as making free electricity for us, they also reduce the amount of carbon dioxide released into the atmosphere. The children are able to see how much electricity they generate on a daily basis via a display board on the main corridor. We feel it is really important to try and practice what we preach!
Spreading the word
We continue to welcome visitors to our school and members of our staff also visit conferences and other venues to give talks and learn from others. This year, we have given presentations at two major conferences and our Eco School Council has been very much involved in consultations about the new extension to the school. We have welcomed a wide variety of visitors, including the leader and Chief Executive of Trafford Borough Council.
Our pupils are also involved in a joint project based on improving our local area and have been meeting up with pupils from two other local Primary Schools to discuss potential improvements, such as the siting of more litter bins and the creation of more ´child-friendly´ signs near play areas.