Christianity
Christianity
"The Lighthouse" - One house: Many nations.
International Worship Centre - The Lighthouse Christian Centre is a contemporary, multi -national,family oriented church located in Manchester.
The church's ethnic composition reflects the cultural diversity of our local community, with over 40 nations represented in the congregation. We strive to be a "Centre of Excellence" where the worship, word and service of God is part of our DNA.
Contact details: 12 Centenary Park, Coronet Way, Eccles, Manchester M50 1RE
Website: www.lighthousecc.co.uk
email: lighthouse@lighthousecc.co.uk
The Avenue Methodist Church Sale - Rev Richard Mottershead
| | | |
| --- | --- | --- |
| | | |
| | | |
Work produced by Mrs H Keeley teacher and pupils in Years 3 and 4 depicting stories from the Bible.
Desmond Tutu being gifted his Peace Mala after his service at St.Georges Cathedral, Cape Town, South Africa February 6th 2009. He is pictured with Mrs Daniels, Jayne Martin and Judy Mayotte who is seated in a wheelchair. Judy Mayotte read a reading during the service.

The Archbishop then left to open The Houses of Parliament next door proudly wearing his Peace Mala.
CHRISTIANITY
Preston, A. (2004) "All in Good Faith – Thirty Six Primary School Assembly Stories." Topical Resources: Preston
Christianity
"Behold I have given you every herb bearing seed, which is upon the face of the earth, and every tree, in which is the fruit of the tree yielding seed; to you it shall be for meat."
Genesis 1:29
Although there are many references in the Bible to caring for animals and living humanely, the overriding influence on Christian attitudes to animals has been the Biblical story of creation – that human beings were created in the image of God and given dominion over the rest of creation. This human centred view of the world has led to the wholesale exploitation of the earth and the seas; the extinction of many species of animals and plants; and very cruel and immoral practices involving untold numbers of animals. Scholars of ancient Hebrew tell is that the word "dominion" has been wrongly translated, and the real meaning is responsible stewardship and guardianship, which shows we were meant to care for nature and the animal kingdom, living in harmony with it – not dominating and exploiting it.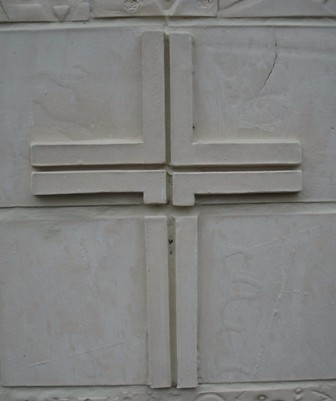 | | | |
| --- | --- | --- |
| The Dean of Manchester - Revd. Rogers Govender, Manchester Cathedral at the Schools´ Carol Service wearing a Peace Mala. | The present Dean Rowan Smith at St. George's Cathedral Cape Town South Africa. | Father Michael of the Immaculata Church in "Little Vatican" Cape Town. |
| | | |