Comenius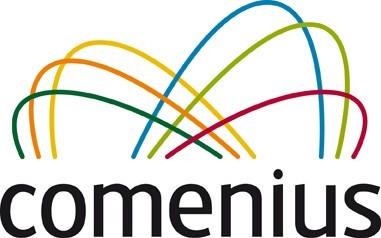 We are pleased to inform you that for the 2011 to 2013 academic years Woodheys Primary school will be working closely with three other primary schools in Europe in a British Council Comenius project called: Cultural Jigsaw.
The other schools involved are:
Fikret Haluk Saracoglu Ilkogretim Okulu, Turkey
Liepajas 8.vidusskola, Latvia
Some of our teachers will be visiting these schools in the next two years and we will be hosting one event as well in the future. The first visit will be to Spain in November 2011 where three of our teachers will have the opportunity to learn more about other European cultures and their educational system by sharing activities. We want to spread the European dimension to our children, school and local community.
Listen to our Comenius song on You Tube http://www.youtube.com/watch?v=olbeDFVZ9gE&feature=g-upl
Keep up to date with what we've been up to on this page http://new-twinspace.etwinning.net/web/p61820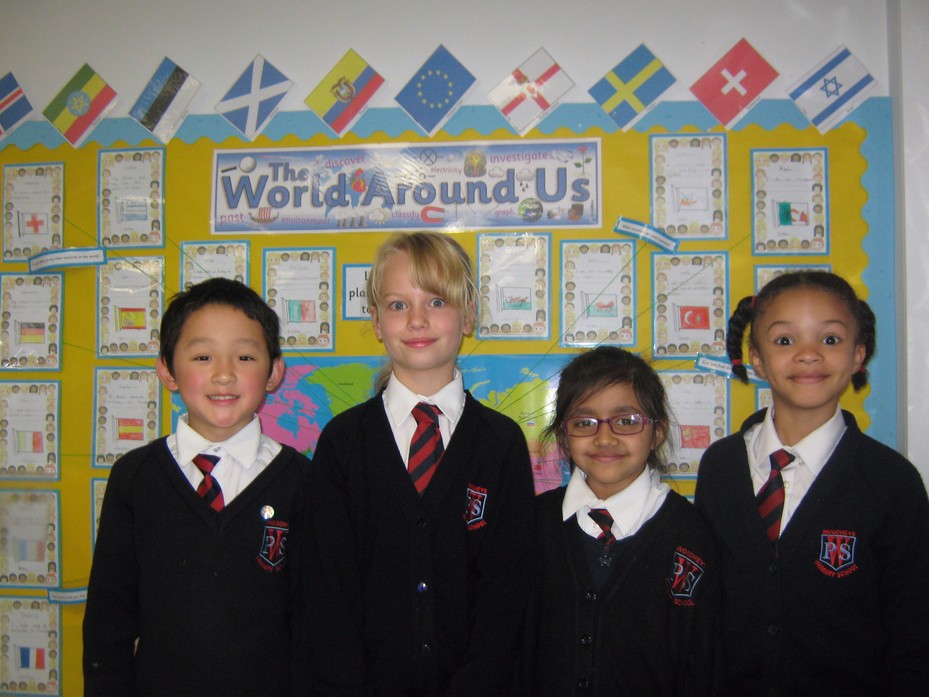 Our Comenius logo and Moto
Last November we invited all our Y6s to design a logo for the Comenius Cultural Jigsaw project.
Our moto is United in diversity which means that our cultural differences get us together and enrich the experience of working together. We received amazing logos, we displayed outside Mr Byrne´s classroom and then we all the opportunity to vote for our favourite one, and ...this is it!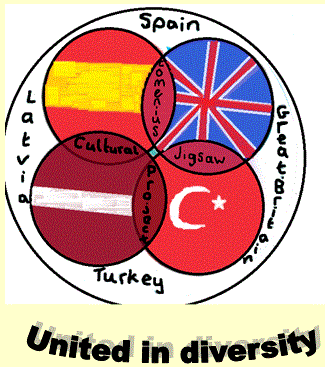 Designed by William Ferry, we have this circular design showing the four participant countries linked together. What a creative logo! Well done Will!
A similar competition was run by our partner schools in Turkey, Latvia and Spain, and these are their winning logos: