Hello and welcome to our Year 3 webpage! Here you can find out all about our learning for each term. You will be able to look through photos and videos of the fun we have been having in class!
Enjoy!
The Year 3 Team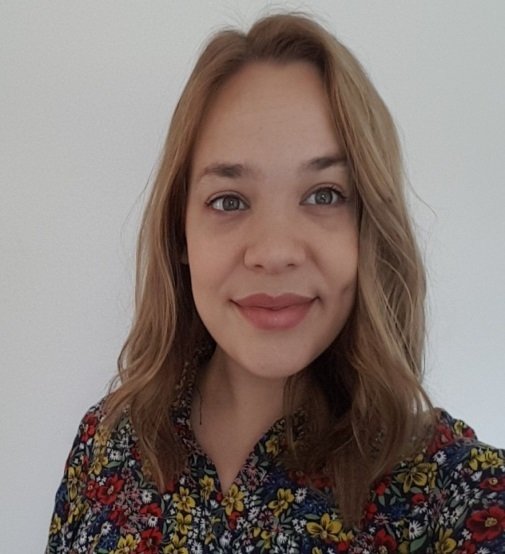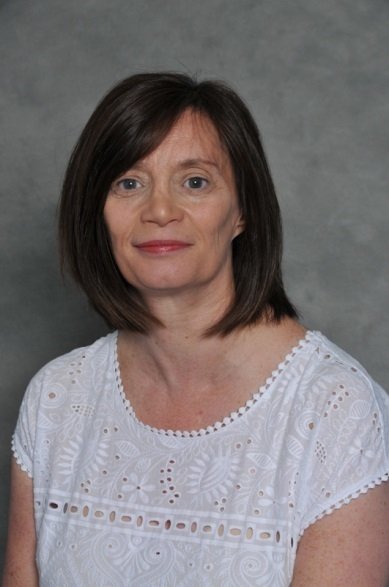 Miss Gellard (3G) Miss Charles (3C) Mrs Spendlove (TA)
SPORTS DAY LETTER PIZZA EXPRESS LETTER
We've had a very busy start to our final half term in Year Three.
In English, we have been going on an emotional roller coaster. We have worked hard to develop our vocabulary to help us plan, draft and edit a really descriptive diary entry about a significant event. We have also been reviewing our knowledge of the rules of plurals.
In maths, the children really getting to grips with all the many ways we can read time. We are getting so good at our accuracy with analogue, digital and the 24 hour clock.
Both classes have been griped by our Italy topic too. We have used Good Earth, images and various maps and atlases to learn about the country's geography and we have even done virtual tours of Venice. The children have studies the work of Leonardo Da Vinci and we have chosen some Italian landmarks that we are going to base our own collage art work around.
We've had a wonderful end to a very successful term. The children were able to apply all the year's science skills to devise their own science investigations. We have been learning about how different surfaces can create friction and so reduce the amount of travelling an object can do. We linked this to air resistance and created aeroplanes with a variety of materials on to see which one impacted flight the most.
Over the past few weeks, the children have been really exploring homophones. Her are some sentences we produced to show we understand the meanings. We have also been talking lot about WORD CLASSES. There are many clues we can use to help us work out the word class of words in the sentence. We can look at suffixes, we can look at the job that they do in the sentence or we can think about words that they work in partnership with.
We've also been inspired but Barbara Hepworth. We've learnt different techniques to shape clay in different ways and how to join them together.
We had an amazing time celebrating World Book Day!
This week, we've been developing our understanding of play scripts. In maths, we've started a learning about Statistics. We've read and created pictograms and have started to see other ways that information about every day life can presented in a mathematical way.
In Art, we've been looking at the sculptor 'Barbara Hepworth'. We talked about what we noticed about her artwork and we tried using Play Doh to recreate some of her designs.
The children were amazing at Ashton-on-Mersey. They represented Woodheys brilliantly and absolutely loved all the team building activities that were put on.
Thank you so much for everyone who came to help us complete the final challenge for our Maths Mission Impossible! You'll be pleased to know, Lottie was found safe and well and has been reunited with a very happy Miss Turner!
The children have been amazing and I'm sure you'll agree that they have some FANTASTIC calculation skills.
This week, we've been making fossils in science.
This week, we've been making different types of rock with chocolate!
Hello and happy 2019!
The children have made a fantastic start to the new term and we have already done so much in our first two weeks.
In English, we have been sharing the story of James and the Giant Peach. Roald Dahl created amazing characters and we looked at the wonderful descriptions he used to help paint pictures in our minds.
In Maths, we've been learning more strategies for addition and subtraction and the children have loved using column method. We have thought carefully about when it is the most useful method and when the method can get tricky. Look at our photos to see what we do (it may also help with homework too)
In history we have been learning about prehistoric Britain. Because events were so many thousands of years ago, we have thought about how people know what went on. We looked at how building remains from 5000 years ago provide evidence of what life might have been like. We've linked our history to our science as we have been learning all about rocks. We have looked a the properties of a variety of rocks and thought about how Stone Age people would use different materials for different purposes
In D and T, we have been designing purses to house our growing collection of dollars.
We would like to wish you all a very happy holidays and we can't wait to see you all again in January!!
This week, we've been getting very creative. In art, we have been developing our sketching skills. Look at our before and after attempts when drawing eyes; the progress is amazing. We've also been busy entrepreneurs, making and packaging slime to sell at the Christmas Fair. Come along and get a batch, before it sells out.
We have had problems with our computer system this week so we have not been able to access our spellings to upload them onto the system. Our homework this week is to decorate the mystery cups.
Remember, children are always free to access Reading Eggs, MyMaths and Times Tables Rockstars.
Thank you so much to all those who came to watch our 'Festivals of Light'. I'm sure you will agree, the children were AMAZING!!!!
Some more pictures from past few weeks.
Activities have included creating a remembrance tree; identifying sources of light in science; discussing the paintings of Frida Kahlo in art; learning about were in the world we live in geography; writing instructions for how to care for an alien in English; and solving problems related to multiplication and division in maths....the list is endless.
This half term has begun with the same high tempo as the last ended. We have had a fantastic week. It began on Monday when we arrived back from the holiday with signs that we had been visited by a very unusual character. We looked for clues as to who or who it was that could've left green slime and unusual footprints. We then discussed how the children at Woodheys could make any new visitor feel welcome; a hook into our instruction writing topic.
We have been working with money a lot in maths and the children have certainly developed some excellent strategies to work out costs and find change.
On Thursday, we had a visitor from science workshop. The children were incredibly engaged and worked well as a team to try to solve a very serious crime at a fairground.
To round off our Ancient Egyptians topic, the children reflected on all that they had learnt. We looked back at the questions we had at the start of the topic to see what we now knew and checked if there were any that still remained unanswered. We then thought about which of our range of information texts would best help us answer our final questions. We used contents and index pages will to access the information as quickly as possible. We then wrote own challenge questions to be used in a game of Quiz, Quiz, Trade.
We've had a fantastic half term and we are really proud of how the children have settled into KS2.We are amazed at how much progress everyone has already made and we are very excited about all that we have to look forward to next half term! ENJOY THE HOLIDAY!
Take a look at what we will be learning about this year. Year 3 long term plans.
ENGLISH: We have been using 'Talk for Writing' to help learn the story of 'The Hodgeheg'. We have put actions to it to help us remember the important vocabulary and help us know the correct way to punctuate it.
Here is the story: The Hodgeheg.
What we've been up to so far!
In English this week, we have been describing settings. The children generated some interesting adjectives, nouns and verbs to share what they could see hear and feel.
In science, we have been learning about food groups. Children were given images of food to sort in any way they wished. Lots of children focused on 'healthy' and 'unhealthy', which led us into a discussion about balanced diets. By the end of the session learned the names of the key food groups, were able to give examples and some children were really good at remembering how each food group supported our bodies.
Reminders
Reading records and books - Everyday
PE Kits - Tuesdays and Fridays
Forest schools equipment - Tuesdays
Homework - Wednesdays
Spellings and Timetables - Fridays
PSHCE
As part of the PSHE curriculum the children will study a range of topics relating to real world issues.
Please see this document for more details.
Homework
We encourage Year 4 to go on Reading Eggspress, MyMaths, Times Tables Rockstars and EducationCity every week to support their learning at home. Your child's login should be in the front of their reading records.
This week's homework
SUMMER TERM
SPRING TERM
First half term: week 1 week 2 week 3 - reading task. half term homework
Second half term: week 1 week 2 spelling tips. week 3 week 4 - Education City.
AUTUMN TERM
First half term: Week 1 Week 2 Week 3 Week 4 Week 6
Second half term: week 1 week 2 week 3 week 4
Spellings
Wen put great emphasis on learning rules of spelling and using the correct vocabulary to discuss them so we encourage children to discuss this with families when learning their spellings.
KEY VOCAB: phonemes (sounds) graphemes (the letters that make sounds), consonants, vowels, root words, prefixes, suffixes, short vowel sounds ('e' in get), long vowel sounds ('i' in find or 'ai' in rain).
SUMMER TERM
Year 3/4 tricky word list.
SPRING TERM
first half term: week 2 week 3 week 4
second half term: week 1 week 2 week 3 week 4 week 5
AUTUMN TERM
First halt term: week 1 week 2 week 3 week 4 week 6
Second half term: week 1 week 2 week 3 week 4
For those of you that find grammar as exciting as teachers then The school run is a brilliant website with definitions and examples of some of those more tricky elements of grammar. In addition, here is a cheat sheet full of grammar terms that may help as well.